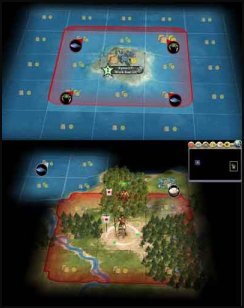 The second Civ4 SGOTM is now accepting sign-ups.
This Civ4 Succession Game has again been designed by Gyathaar.
Click the image at the right for a larger view of the starting position. Tokugawa and his brother start this game a world apart. You will play in Succession Game teams, and the team that achieves a Conquest victory fastest will be awarded the Golden Laurels. Runners up will get Silver and Bronze Laurels. This is a Monarch level game.
The game will start on August 8th, you can sign up individually or as a group, and we'll build the teams according to your preferences.
The Civ4 SGOTM Reference Thread gives more detail of the structure of this competition, and the Welcome Thread hosts a general discussion of the concept.
Sign up now for a great opportunity to learn the finer points of Civ4 in a friendly, team-based tournament.
Origineel Artikel: http://www.civfanatics.com/news2/fullnews.php?id=833