CIVFANATICS CIV5 WAR ACADEMY COMPETITION!
The Civfanatics Civ5 War Academy is into its development phase, and as part of this concept initiative we are thrilled to announce a Contributors' Competition! Prizes on offer are:
Prizes have been provided by Civ5 Lead Producer Dennis Shirk from Firaxis Games, so many thanks to Dennis and the Firaxis team!
To enter the competition, go to this page and join the 'Civ5 War Academy Contributors' group. This will give you access to the Civ5 War Academy Discussions forum. Then, choose a topic from the Article Topic Index and try your hand at writing an article.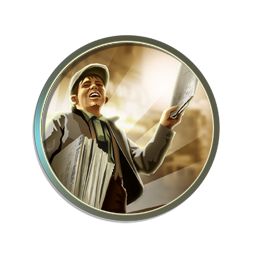 Everyone who writes an article will go in the draw to win:
First prize- Sid Meier's Civilization V Digital Deluxe Edition + 1 Civilization DLC.
Second prize- 1 Civilization DLC.
Additional prizes will be given for those that contribute the most articles, or the best article:
The user who writes the most articles wins: Civilization V: Explorer's Map Pack + 2 Civilization DLC
The user who writes the best article wins: 2 Civilization DLC
The user who writes the second most articles wins: 1 Civilization DLC
The user who writes the third most articles wins: 1 Civilization DLC
With the release of the relatively small August patch earlier today, we're looking to really get stuck into putting things together. Even if you don't feel equipped to write an article by yourself, we'd love you to join the group to participate in the collaborative editing process.
The competition draws to a close on the 12th of September 2011.
The fine print:
Spoiler:
The Double Civilization and Scenario Pack: Spain and Inca counts as 1 Civilization DLC.
Winners will be consulted as to which Civilization DLC they wish to receive. We will attempt to accommodate those that already own some DLC, but priority of preference will be given in the order the prize-winners are listed above.
An 'article' is considered to be either a completed article or a near complete draft; nothing more than a basic framework will not count for the purposes of this competition.
The 'best' article will be judged solely by a panel of Civfanatics staff.
In the event of a tie in the number of articles written, winners will be decided on the basis of the quality of those articles taken as a whole.
Obligatorily, we reserve the right to change any conditions of this competition, or to disqualify any individual, at any time with no prior notice.
Origineel Artikel: http://forums.civfanatics.com/showthread.php?t=435424&goto=newpost