Its June 1st, and we have another 2 GOTMs kicking-off today!
Civ3 COTM 25 sees you playing as Xerxes of the Persians; using your immortals to conquer the world in a Monarch pangea.
Game settings:
Civilization: Persia
Difficulty: Monarch
World size: Standard
Landmass: Pangea
Geology: 60% Ocean, 3 Billion years
Environment: Wet, Temperate
Barbarians: Raging
Rivals: 7 pre-selected
Respawn: OFF
Scientific Great Leaders: OFF
Mobilisation: ON Submissions due by July 1, 2006.
>>
Read the pre-game strategy discussions
>> Download the starting save files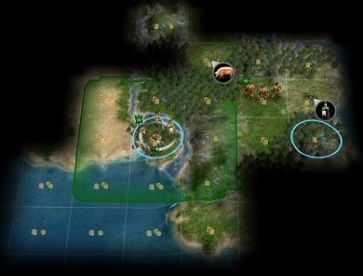 In the seventh Civ4 GOTM, you play as the spiritual & creative Saladin, in a prince-level game.
Game settings:
Civilization: Arabia (Leader: Saladin; Traits: Spiritual & Philosophical)
Rivals: 6 (Random)
Difficulty: Prince
Map: Pangea (Pressed coastline)
Mapsize: Standard
Climate: Tropical
Water level: Low
Starting Era: Ancient
Speed: Epic
Victory Conditions: all enabled
>> Read the pre-game strategy discussions
>> Download the starting save files
Origineel Artikel: http://www.civfanatics.com/news2/fullnews.php?id=788